Wood plastic park chair is a common park chair in the park at present, because it has the characteristics that other materials do not have, like waterproof, moisture-proof. It solves the problem that wood products can easily rot and expand and deform in wet environment, and can be used in the environment where traditional wood products can not be used. Wood plastic park chair to prevent insects, termites, effectively eliminate insect harassment, prolong service life. WPC  garden chair  is colorful, and it has many colors to choose from.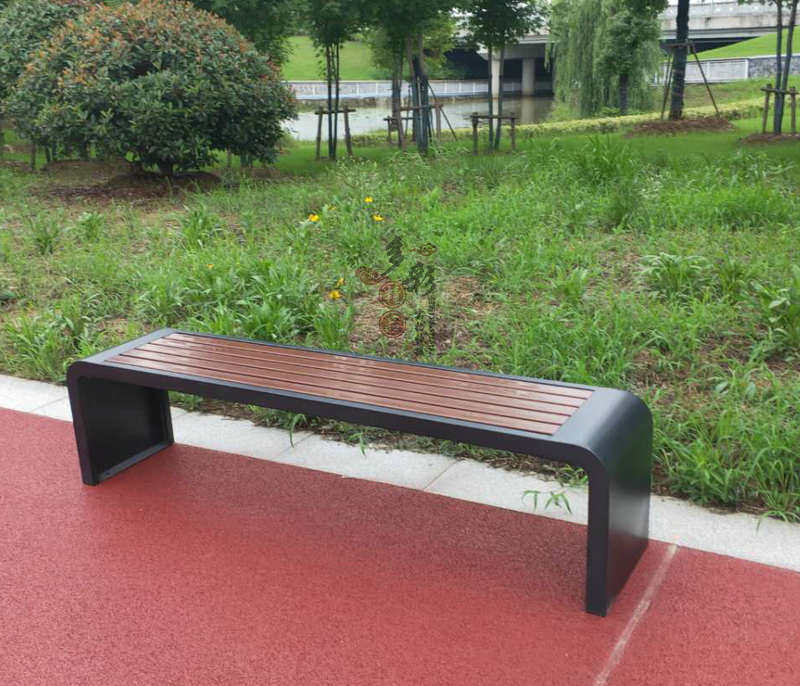 garden seat is a kind of  product for People rest, mostly used in parks, residential areas, large playgrounds, shopping squares, public places. With the development of the times, park chairs have entered most small and medium-sized cities. Become a beautiful landscape of the city. It brings convenience to people and makes the environment more harmonious. Most park chairs are made up of plastic wood chair strips and cast iron chair feet or aluminium alloy feet.
China is a country with poor wood resources. Due to the excessive cutting of trees, the destruction of green barriers, the intensification of sandstorms, the recycling of resources and the protection of the ecological environment are paid more and more attention, which has created a very good environment with the development of plastic wood products. At the same time, plastic wood board can be recycled and reused, which can be called low carbon, environmental protection, recycling and renewable ecological plastic wood materials. For consumers, plastic wood is an energy-saving and environmental-friendly product, which can not only control the discharge of harmful substances, but also make the ground waterproof and moisture-proof.
Product appearance: simple and fashionable tone, leisure and elegant style, uniform and smooth lines, especially the smooth radians on both sides of the sitting surface, more close to the the human body, so that your life more natural and fresh.
High density plastic wood is a new type of environmental protection products. The colors are popular red, log and brown, and other colors can be customized. Advantage is 1:. Waterproof, moisture-proof, mildew-proof, moth-proof, acid-alkali resistant. 2. this product adopts high density synthetic plastic wood material, high density effectively solves the disadvantage of easy decay and fracture after absorbing water.
The scaffold is made of cast iron or aluminum alloy, which has the properties of wear resistance and shock absorption, good toughness, environmental protection, economy and practical. Surface after grinding, polishing, rust-proof treatment, no deformation, no cracking, no decay, suitable for outdoor long-term use.
We take into account that the park chair is an outdoor product, under the wind and the sun, if the connectors use general galvanized chromium-plated bolts, the service life will be short, the nail rust after the oxidation of the composition, will cause damage to the chair strip thereby reducing the service life of the park chair. So we use stainless steel bolts, with high strength, hardness and wear resistance, corrosion resistance and beautiful and generous.