Republic of Turkey (Turkish: Turkiye Cumhuriyeti;The Republic of Turkey  is a country straddling Europe and Asia, bordering The Black Sea to The north and The Mediterranean Sea to The south, Syria and Iraq to The southeast, The Aegean Sea to The west, Greece and Bulgaria, and Georgia, Armenia, Azerbaijan and Iran to The east.The construction and construction industry, an important economic sector in Turkey, has shown steady growth in recent years.Turkey's construction sector grew by a steady 9.7 percent in the first half of 2019.Since 2019, the total cost of construction has reached 312.8 billion Turkish lira.In addition, Turkey's imports of construction materials increased 7.2 percent to $4.58 billion, while production and exports increased 11 percent and 17 percent, respectively.
In Turkey, WPC Kompozit Decking played a key role in the transformation of outdoor flooring in Turkey from wood to composite.Outdoor wood plastic floor does not contain any toxic and harmful substances, and can be recycled and reused, so it is a new type of building decoration products in the true sense of environmental protection, energy saving and resource recycling.Solid wood board is subject to insect or termite attack, while WPC decking effectively prevents insect and ant disturbance, so it will last longer than traditional anticorrotic wood flooring.
WPC decking, or kompozit decking, is a decking material solution made from a unique combination of plastic and wood. WPC stands for Wood Plastic Composite and this composite is made up from 35% timber fibres and 55% HDPE and additives.
The materials is suitable for outdoor decking uses whether for your planters, balcony patio decking, rooftop garden decking, backyard decking, swimming pool decking and other outdoor decoration. in İstanbul,Izmir,Bursa and other cities, more and more outdoor Project are using wood plastic composite materials.There will also be some WPC factories in Turkey, but many of them are actually imported from China.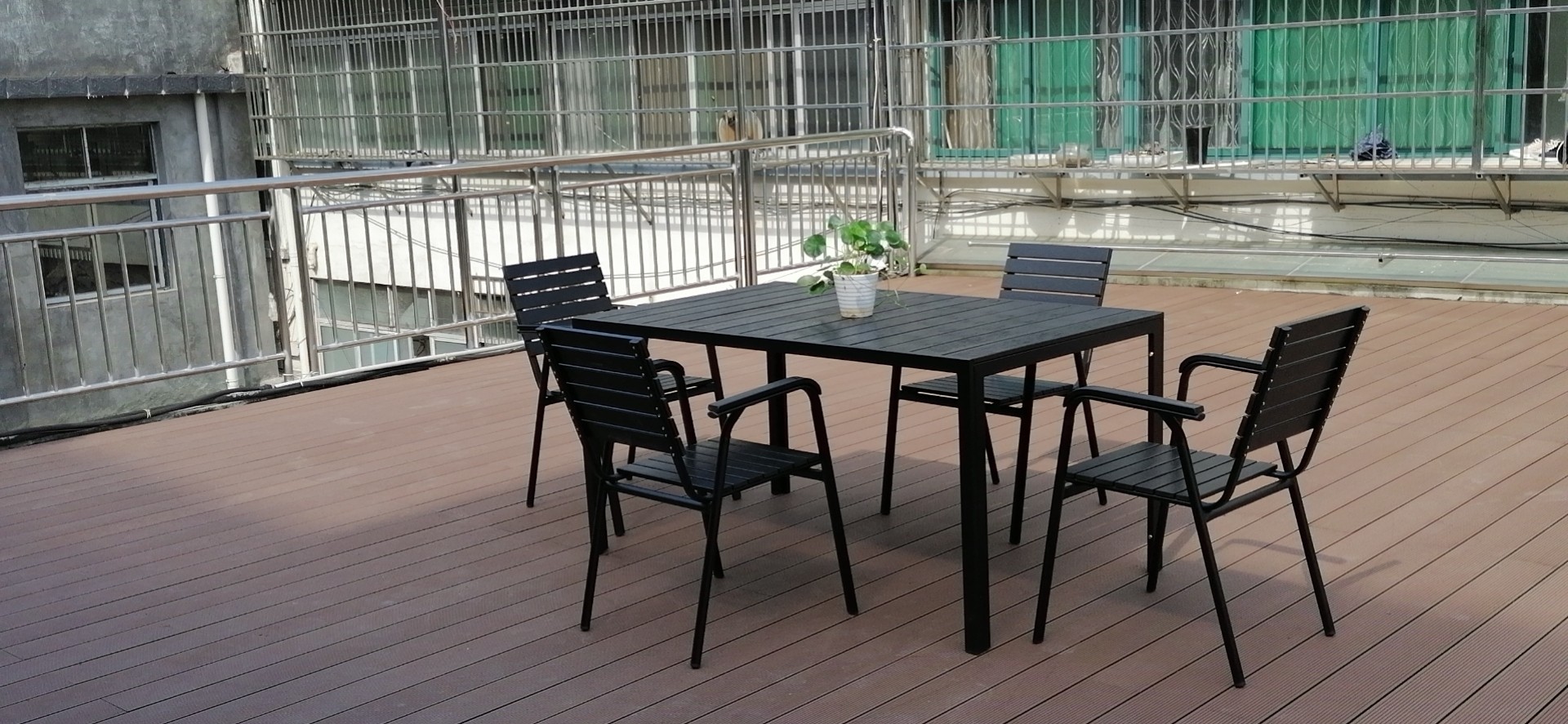 Tourism is one of the important sources of foreign exchange income of Turkey, and it is the sixth largest tourist destination in the world. The development of tourism promotes the construction of tourist hotels, which in turn stimulates the expansion of building materials market.In tourist attractions, such as trestle, parks and other places, the use of plastic wood materials is increasing rapidly.It is predicted that a large part of the future Turkish building materials market will be driven by the green building industry, an emerging building materials trend that has reached more than $6 billion in the United States.
Turkey is the second largest construction country in the world, after China.There are about 800 construction companies in China, among which 38 are among the top 250 in the world.Turkey is located at the junction of Europe, Asia and Africa, radiating to 1.4 billion people.Bilateral trade between China and Turkey in the first three months of 2010 was 4.08 billion US dollars, an increase of 51.9%.Imports from China amounted to US $3.62 billion, an increase of 45.7%, making China the second largest source of imports to Turkey.In the meantime, ceramic and WPC  building materials were exported to Turkey $1.96 million, accounting for 5.8% of China's total commodity exports, and metal was exported to Turkey $8.75 million, accounting for 11.3% of China's total commodity exports.